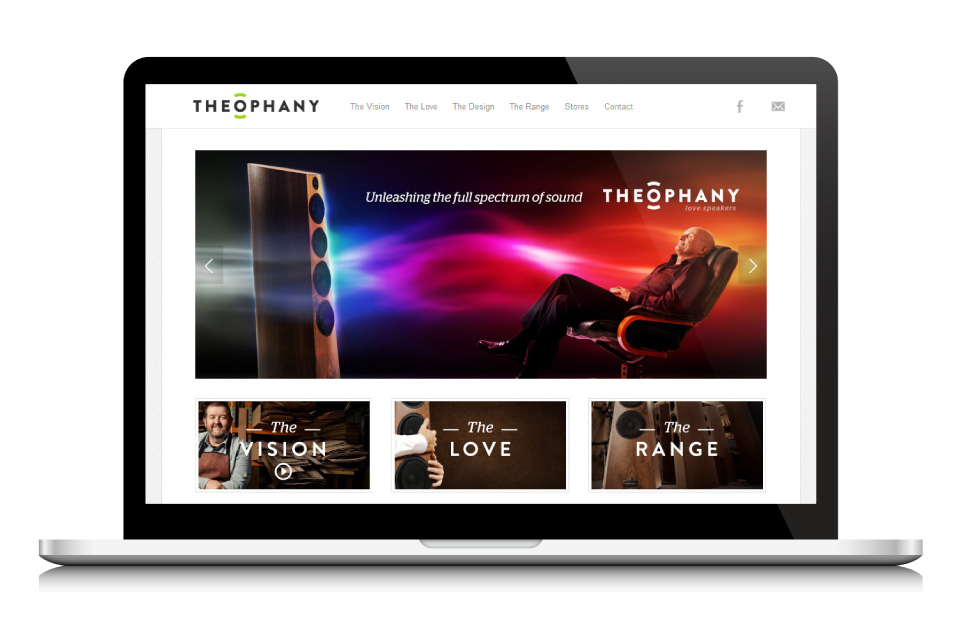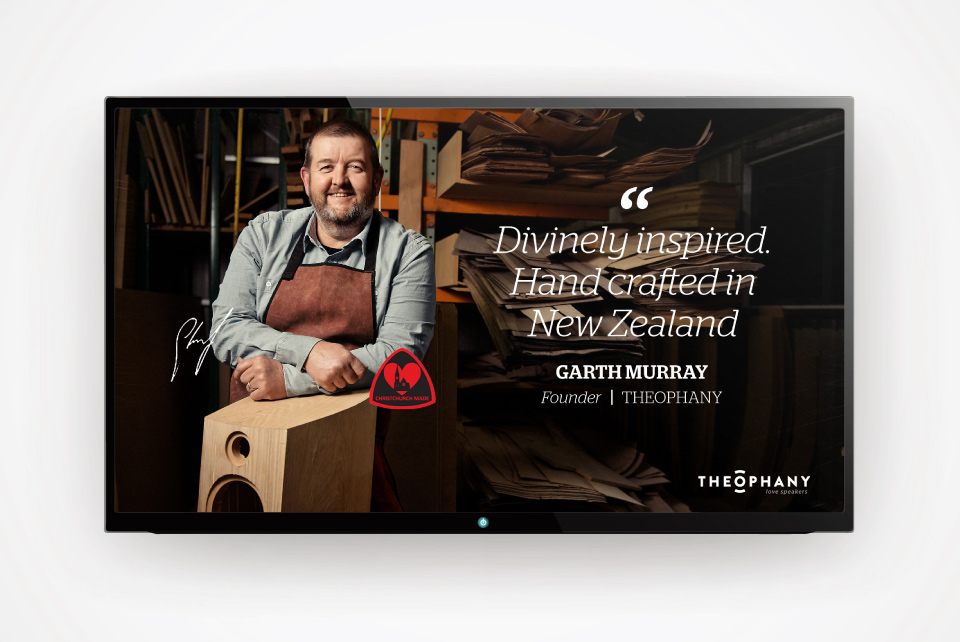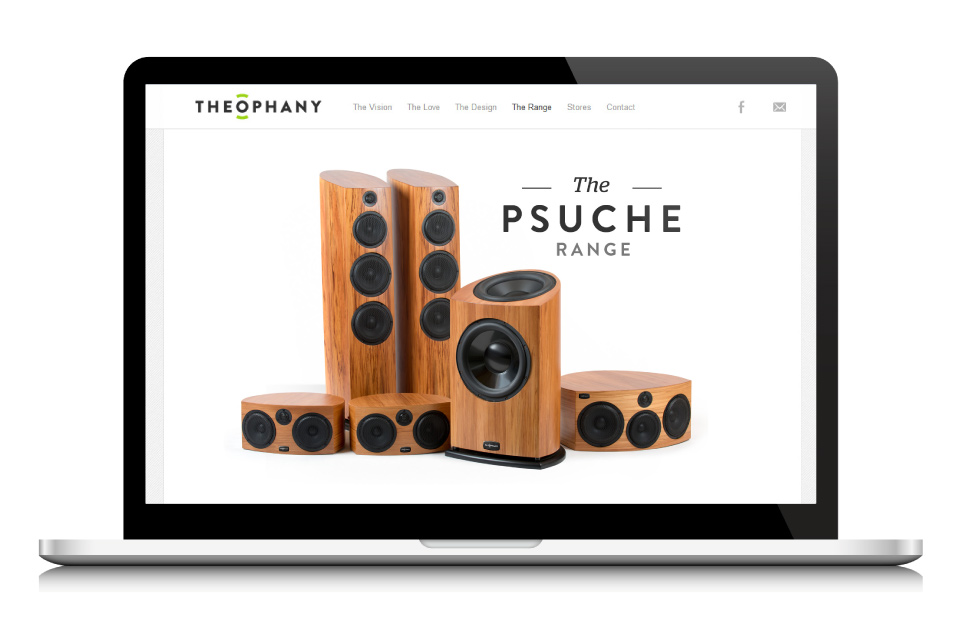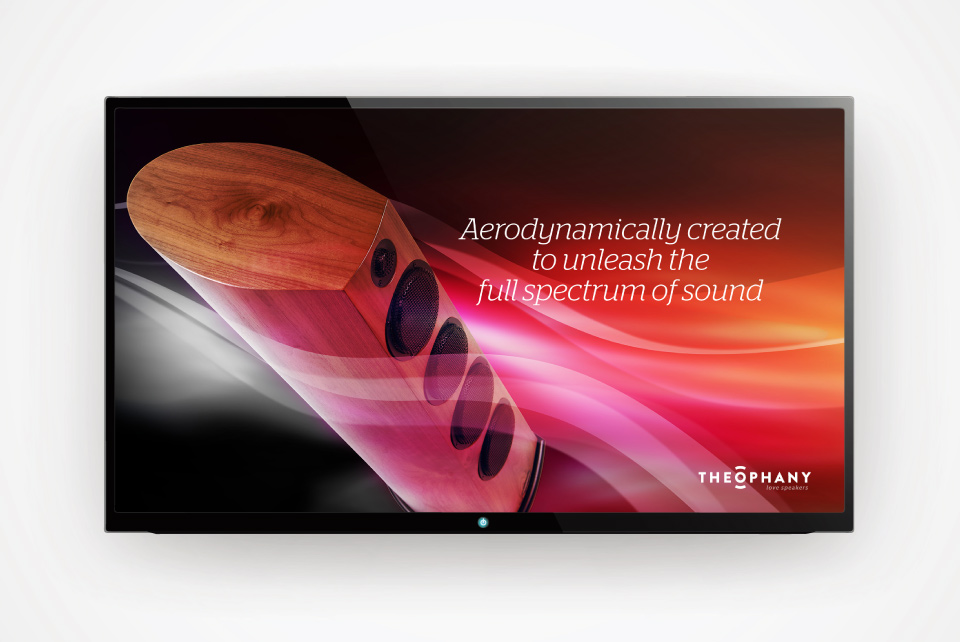 It's not everyday you get to work on a brand that has already gained world wide acclaim. When Theophany Loud Speakers wanted to step their brand up to compete on the international stage they were already doing plenty right.
Luxon designed a new logo and paired it with a marketing strategy that included endorsements from some very well known artists. Hammond Peak is the sound mixer for the Lord of the rings Return of the King and King Kong movies and was delighted to share with the world his thoughts on Theophany Speakers. His resounding endorsement leaving no doubt how impressed he is with these highly awarded speakers.
Theophany themselves have seen immediate results having the best season of business ever.
Thoughtful and strategic creative again brings home the power of authentically matching brand and market and expressing the emotion and passion beyond ourselves to our customer, no matter where in the world they are.